Key Issues and the State of U.S.-China Relations




in the Early Trump Presidency
New President, New Approach
As President Xi Jinping prepares for his first face-to-face encounter with President Donald Trump at his Mar-a-Lago estate in Palm Beach, Florida on April 6-7, U.S.-China relations remain poised in a state of suspended animation.
Over the forty-five years since the historic Nixon Visit and the signing of the Shanghai Communique, U.S. presidential candidates have, more frequently than not, made harsh statements about China. Yet incumbency has elicited a more pragmatic tone of voice and action, as presidents have tended to revert to the norm in their China policy. 
During the presidential election, Beijing was a key target of Trump's anti-trade views and three of seven points of his centerpiece economic plan to "Make America Great Again" were mercantilist or protectionist initiatives that related to China. Trump promised to brand China a "currency manipulator," impose every tool at his disposal to counter China's allegedly illegal trade activities, and bring a slew of trade remedy cases against China at the World Trade Organization.
Since coming to office, however, President Trump has, by and large, spoken in a more circumspect tone on trade issues related to China – although his core beliefs, such as China being a "world champion" currency manipulator, have not dimmed.
Similarly, then President-elect Trump has adopted a more moderate and conciliatory approach towards China on Asia-Pacific security issues since assuming office than his prior anti-China signals led many to fear he would take. In early December, he broke with decades of diplomatic protocol by accepting a phone call from Taiwanese President Tsai Ing-wen and openly hinted that he would use the "One China" policy as a bargaining chip in trade negotiations with Beijing. By early February 2017, he had changed course and agreed to honor the "One China" policy, both in a letter to President Xi and in a later phone conversation. The letter was issued just prior to his own tete-a-tete with Japanese Prime Minister Shinzo Abe, signaling the President's intent to maintain a degree of balance in these two bilateral relationships.
A degree of pragmatism is clearly evident in President Trump's recent outreach to China. Yet having styled himself as an unpredictable, anti-establishment president with a determination to reduce America's trade deficit with China, it is by no means clear that he envisions himself as pliantly adhering to the norm on China policy as have all his post-1972 predecessors.     
U.S.-China Relations Since the 2016 Election
Donald Trump is elected President in one of the most stunning electoral upsets in American history.

Trump accepts a congratulatory phone call from the President of Taiwan, Tsai Ing-wen, overturning decades of diplomatic protocol. The next day, Chinese Foreign Minister Wang Yi described the call as a "petty move" by Tsai, and emphasized that the One China policy was the foundation of modern Sino-American relations.

During his confirmation hearing before the Senate, Secretary of State-designate Rex Tillerson appeared to indicate a severe shift in US policy on the South China Sea, stating that the US was "[…]going to have to send China a clear signal that, first, the island-building stops[…] and your access to those islands also is not going to be allowed."

The Chinese Foreign Ministry's response to Tillerson's comments was mild, even though Tillerson's language might have suggested plans for a blockade, which could in turn be interpreted as an act of war. The Trump administration has not since pursued this line of rhetoric, suggesting to some that Tillerson misspoke or that the language has been abandoned.

In an interview with the Wall Street Journal, Trump discussed his approach to China saying, "Everything is under negotiation including One China." He also diplayed frustration with the diplomatic protocols surrounding Taiwan, complaining "We can sell them $2 billion of the latest and greatest military equipment but we're not allowed to accept a phone call. First of all it would have been very rude not to accept the phone call."

Chinese Foreign Ministry spokesman Lu Kang responded to Trump's Wall Street Journal comments, noting "[t]he "One China" principle is the political foundation of Sino-US relations and it is non-negotiable. We urge the relevant side in the US to recognize the high sensitivity of the Taiwan issue and abide by the pledges by successive US administrations from both parties."

Trump sent a Chinese New Year's greeting to Xi in the form of a letter, a gesture that many regarded as an important ice-breaker after the earlier tensions regarding the "One China Policy."

Following Trump's letter, Xi and Trump had a lengthy phone conversation. The White House described the call as "extremely cordial," while the Chinese Foreign Ministry quoted Xi as saying "I believe that the United States and China are cooperative partners, and through joint efforts we can push bilateral relations to a historic new high." Both Washington and Beijing confirmed that Trump had re-committed to the "One China" policy. 

Chinese State Councilor Yang Jiechi was the first senior Chinese official to meet President Trump since his inauguration. Yang met with Donald Trump after talks with US National Security advisor, H.R. McMaster, Trump's son-in-law and senior adviser, Jared Kushner, and White House Chief Strategist Steve Bannon. Topics included bilateral cooperation and the possibility of arranging a meeting between Trump and Xi, but no date was set.

Yang met with Secretary of State Rex Tillerson and discussed mutual concerns such as the importance of "improving and maintaining a mutually beneficial economic relationship" and North Korea's nuclear programs.

During his first official trip to Beijing, Secretary of State Rex Tillerson met with his Chinese counterpart, Foreign Minister Wang Yi. Tillerson and Wang discussed the importance of promoting economic stability and growth and the necessity of safeguarding security in the Asia-Pacific. After exchanging views on North Korea, they agreed that tensions on the Korean peninsula have "reached a rather dangerous level".

Secretary of State Rex Tillerson met with Chinese President Xi Jinping, and said "the U.S. side is ready to develop relations with China based on the principle of no conflict, no confrontation, mutual respect, and win-win cooperation."

President Trump meets President Xi at Mar-a-Lago estate in Palm Beach, Florida.
US-China Relations at a Crossroads
The meeting between President Trump and President Xi also comes at an important inflection point in the bilateral relationship as seen from America. Over the last few years, the Washington policy community's confidence in current China policy has wavered, with some experts noting a lack of consensus on how to approach China and others even contending that American policy has failed or that the relationship has a far more complicated future than once anticipated.
There is a certain degree of consensus within the U.S. expert community regarding a list of disappointments with China, both in its domestic and foreign policies.
There is a broad frustration with the pace of economic reforms in China, which negatively impact American business interests. The Chinese economy has not opened up for foreign investment in ways that proponents of engagement once envisioned, and according to many accounts, the business climate has been getting worse for foreigners. These factors contribute to a sense that China does not conduct its economic relations with an appropriate sense of reciprocity.
Many Americans give voice to the complaint that China is a "free rider" in the international system that benefits from but does not sufficiently contribute to global public goods as a "responsible stakeholder." This includes perceived obstructionism regarding the North Korea issue and other areas of global crisis management, manipulation of currency and trade regimes, and a tendency to undermine Western-preferred norms regarding governance and sustainability through its development practices. The creation of the Asia Infrastructure Investment Bank (AIIB), the New Development Bank (NDB), (also known as BRICS Bank), and the Belt and Road Initiative have recently intensified these latter concerns.
More broadly, China's more proactive economic diplomacy and behavior in the maritime domain that is seen as risk-accepting have intensified longstanding American concerns about the impact that an increasingly "assertive" China will have on US interests, the Asia-Pacific and the global order itself.
These disappointments often derive from a sense of dashed expectations about how economic reforms and integration into the global economy would affect the Chinese regime's character. Many Americans had embraced the assumptions of liberal internationalism in believing that China would inexorably be drawn towards free-market capitalism and more liberal domestic governance—and therefore be more amenable to American views of global governance and accepting of the status quo. This view has largely fallen out of favor over the last several years, as China's party governance structure and mixed economy have proven to be more resilient than many had believed.
In coming to terms with the persistence of the existing Chinese regime and political economy, alternate visions for the future of the relationship have proliferated over the last few years. Most see the relationship facing considerable risk of becoming more contentious. Two primary lines of argument – and approaches – have been advanced in this regard. On the one hand, some have argued that the United States has been naively supporting a growing competitor, and should take firmer action to limit China's ability to benefit from its relationship with the US. For too long, the United States has focused on engagement, integration and assistance in its bilateral ties while paying too little attention to securing more responsible Chinese behavior or balancing its growing power. Proponents of this view recommend that Washington should strengthen and qualitatively improve its military and diplomatic relationship with its Asian partners, including India (although none calls it by the name 'containment'), and thereafter pressure Beijing to moderate its ambitions and behave more responsibly. On the other hand, some analysts have contended that the United States will inevitably lose its predominance in China's immediate backyard, necessitating a process of strategic accommodation to bring about a more sustainable balance of power. Those noting the need for adjusting the United States' security obligations typically point to instability across the Taiwan Strait and the Korean Peninsula, among other places.
Chinese scholars, for their part, would argue that the United States has never been as accommodating to China as its rhetoric of integration and assistance suggest. The United States says it wanted to integrate China into the international system but, rather than granting Beijing a greater voice in its institutions as its power and influence increased, sought instead to persuade China to accept U.S. positions rather than find compromise solutions. The United States has also rebuffed Beijing's attempts to define a positive framework for the relationship, such as its refusal to endorse President Xi's proposal to frame a "new type of major power relationship" between a rising power and an established power. 
Regardless of the outcome of the 2016 US presidential election, the stage was already gradually being set for a potentially significant reorientation of the United States' China policy.
Three Issues to Watch For
It is a truism of major power summitry that the urgent tends to drive out the important. The Xi-Trump meeting is expected to be no different. Although US-China issues span the gamut, from human rights-related concerns to nuclear stability, even important issues such as the tensions in the South China Sea and President Trump's domestic efforts to roll back climate change-related regulations are likely to be confined to a pro forma exchange of positions at best. Three urgent issues, by contrast, are likely to dominate the conversation: the escalating spiral of tensions on the Korean peninsula; the shifting currents of American policy on Taiwan; and the unbalanced bilateral economic and trade relationship.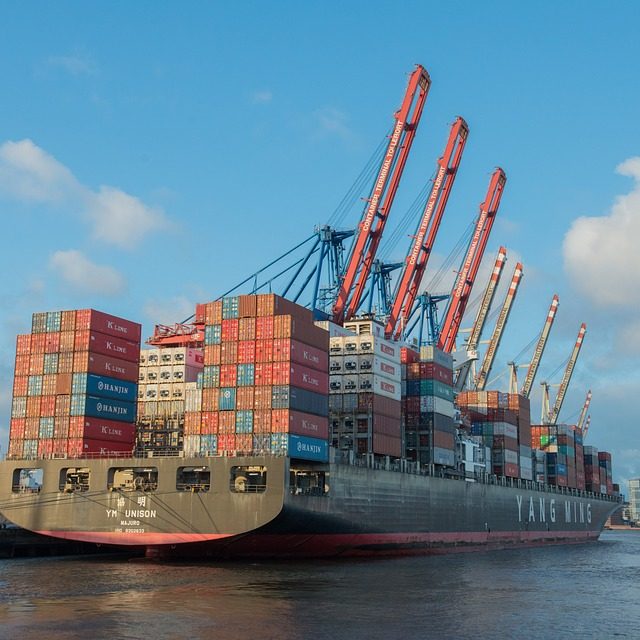 Trade and economic policy issues were anticipated to be a controversial discussion topic at Mar-a-Lago, given the harsh tone of Candidate Trump's pronouncements on China as well as his deep-seated mercantilist or protectionist leanings. The Trump administration's undisguised hints of qualified adherence to World Trade Organization rulings in its 2017 Trade Policy Agenda report have added to these concerns. This having been said, detailed talks on US-China trade, economic and investment issues is a discussion that is likely to be pushed back to a later date. The reasons are as follows:
First, the statutory lead for trade policy implementation in the US system is the United States Trade Representative. The designated appointee, Robert Lighthizer, has not yet been confirmed to the job, his confirmation having gotten tied up with domestic political issues in the Senate. Mr. Lighthizer is not expected to be confirmed until late April or early May. Consequently, detailed China trade policy input and objectives that would otherwise have been made available to President Trump will be lacking.
Second, this past week, the Trump administration initiated a 90-day review period for a comprehensive analysis of existing trade patterns and all trade agreements and arrangements. Until this review is completed, the Trump administration's substantive China-related trade policy demands (aside from perhaps an immediate demand for reciprocity in automotive trade) are unlikely to frame in any specificity or detail.
Third, the administration's immediate trade policy priority is the renegotiation of the North American Free Trade Agreement (NAFTA) – in part, because it is a lighter lift than negotiating difficult and contentious issues with China and its other Asian trade partners. Even with regard to NAFTA, the desirable renegotiation objectives are at the draft stage and not ready for presentation in any final form. China-related policy demands, plausibly, are even further out.
Fourth, it has been reported in recent days that the economic nationalists in the White House (Peter Navarro, Steve Bannon) had tried to have an Executive Order issued during the early days of the Administration to suspend the ongoing Bilateral Investment Treaty (BIT) negotiations with China. That Executive Order was scrapped after infighting within the White House – suggesting that contending views on China trade policy remain to be worked out internally and harmonized.
As such, it is very likely that the main or even only takeaway on trade policy from the Trump-Xi meeting will be the establishment of an institutionalized dialogue format for economic and trade policy discussions. It might even resemble the framework that came out of the Trump-Abe meeting in Mar-a-Lago earlier this February. That framework was composed of three pillars: macroeconomic, fiscal and monetary policy discussions; infrastructure and energy cooperation projects; and a trade policy dialogue under the overall joint chairpersonship of Vice President Pence and Deputy Prime Minister Aso.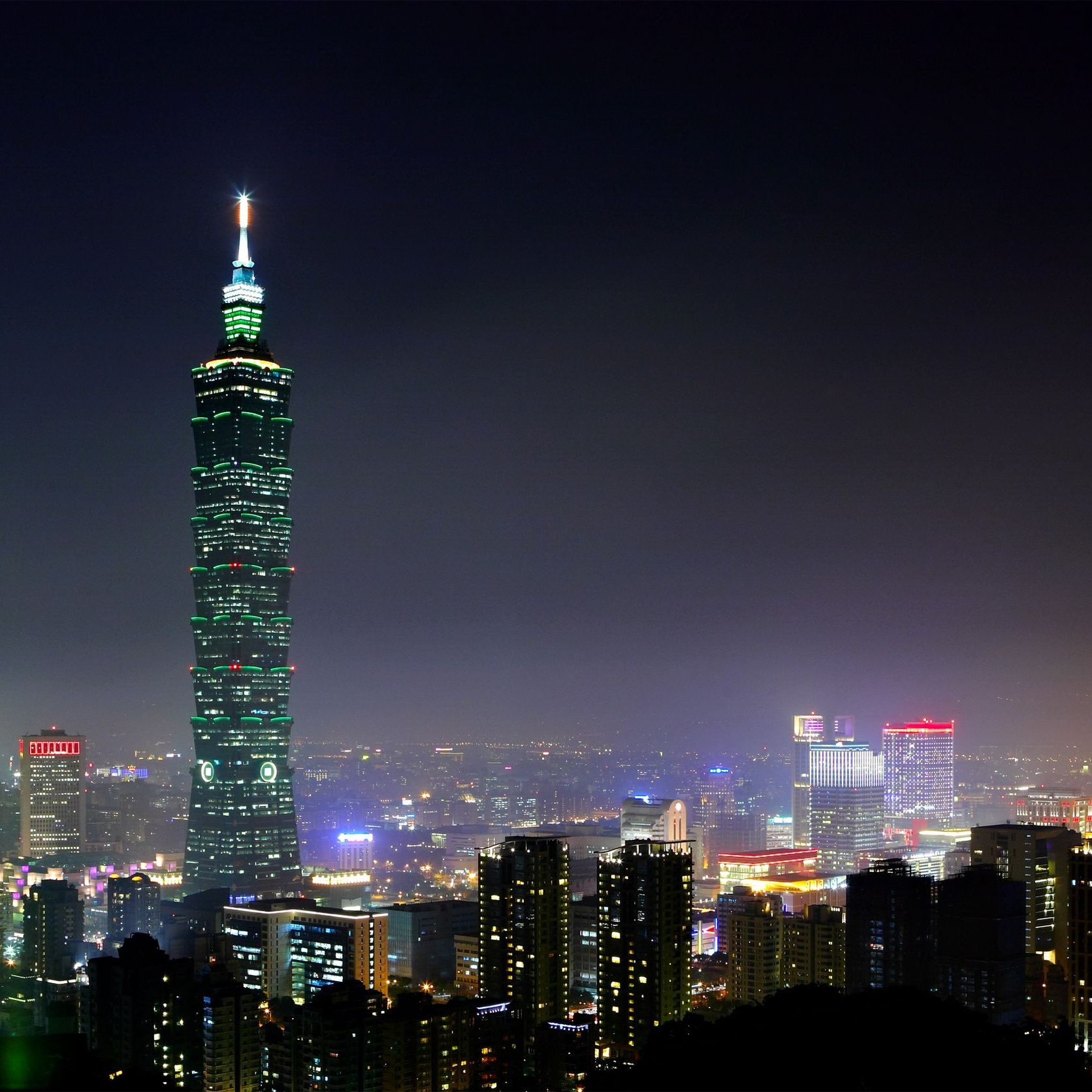 Despite President Trump backing down from his earlier intemperate stance on the 'One China' policy, there are a number of disquieting undercurrents in America's Taiwan Straits policy from China's point of view. President Xi is likely to try to pin the American president down with two categorical demands: first, that the official level of US representation to the government in Taipei must not be upgraded in any way; second, that any package of sophisticated and high-profile arms sales to Taipei will incur a heavy political cost.
During the last week of March, the Japanese vice minister for internal affairs and communications became the highest-ranking Japanese government official to visit Taiwan on official duties since diplomatic ties were severed in 1972. The visit very likely took place with the knowledge – if not the coordination—of the US government. President Xi is likely to demand that the Japanese Vice Minister's visit not be a precursor to a corresponding upgrade of the official level of US representation to Taipei.
Also during March, the Taiwan's Ministry of National Defense, as part of its Quadrennial Defense Review, announced plans to acquire new-generation stealth fighter jets with short takeoff/vertical landing capabilities. Lockheed Martin's F-35 is clearly the best candidate for the role. Plans to develop indigenous submarines and upgrade surface vessels, improve air-defense missile and road-mobile missile systems, and establish a fleet of unmanned aerial combat vehicles were also listed. For their part, senior American interlocutors who have been tipped to hold senior positions in the Trump Administration have chimed in with specific expressions of support for Taiwan's indigenous submarine program as well as making available a short-takeoff/vertical landing aircraft – presumably the F-35. The disarray in the selection of foreign policy personnel for the Trump Administration State and Defense Department has ironically enabled these interlocutors to engage in beneath-the-radar discussions with the DPP government in Taipei.
President Xi is likely to express China's displeasure at the United States' continuing arms sales and he is likely to categorically insist that any plans for high-profile arms transfers, such as the F-35, to Taiwan be terminated. Whether President Trump could, at the margins, trade his interest in arms sales to Taiwan for heightened Chinese sanctions against North Korea, such as a partial embargo on oil sales, may be an option worth exploring.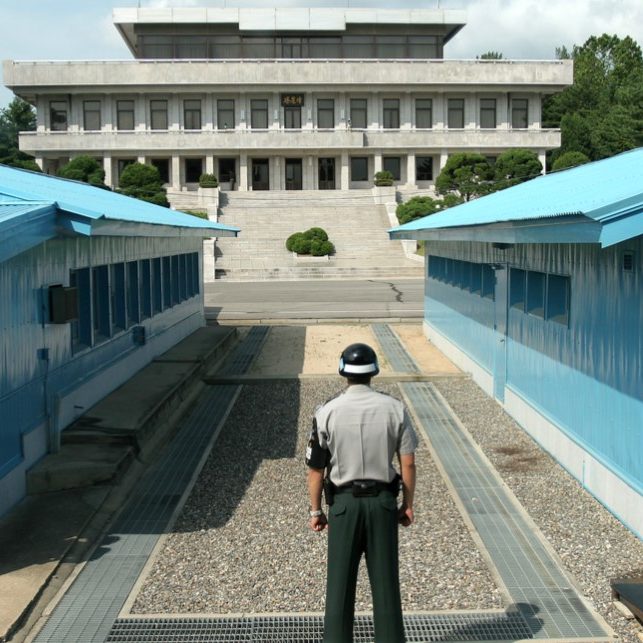 For a little under two months now, the Trump Administration has been undertaking a review of the US government's North Korea policy. The overall effort is being coordinated by National Security Advisor H.R. McMaster and a broad outline, if not more detailed recommendations, will be on the President's desk prior to his meeting with President Xi.
The policy options presented to the president will range from: (a) negotiating a long-term but interim "freeze" arrangement towards the overarching goal of denuclearizing the Korean peninsula; (b) deepening and harshening the North Korean economic and financial sanctions regime, including the imposition of "secondary sanctions" on Chinese entities, and enhancing regional military deterrence – effectively a policy of "strategic patience plus;" and (c) using military force in a preventive or preemptive context to decapitate the North Korean regime and its military capabilities.  
President Trump is expected to press President Xi with a variety of policy actions that revolve around Option (b). These potentially could include: escalating cyber-attacks to digitally sabotage North Korea's missile testing program; stepping up anti-ballistic missile defenses in North Korea's periphery; returning North Korea to the "State Sponsor of Terrorism List;" imposing sweeping sanctions to cut North Korea off from the global banking system; and imposing secondary sanctions on Chinese entities that facilitate indirect North Korean access to the international banking system or engage in proscribed activities in or with Pyongyang. China's willingness to move towards a partial embargo on oil exports to North Korea is also likely to be explored. 
For his part, President Xi is likely to nudge the American president towards China's preferred option: a suspension of North Korea's missile and nuclear activities in exchange for a halt or downgrading of the large-scale US-South Korea military exercises (a "suspension-for-suspension" proposal) and, longer term, the exploration of a diplomatic path to denuclearizing the Korean Peninsula and replacing the Korean armistice with a peace agreement (a so-called "parallel-track approach.")     
Contributions from Sourabh Gupta, Emily Jin, Eleanor Hume, Alek Chance
Designed by Junxiao Liang